On May 6th, 2023, Higher Performance hosted its first-ever competition called the Strength Games. The event witnessed the blood, sweat, and grit of 37 competitors as they churned out unbelievable results.
The Higher Performance team poured heart and soul into organising the event on our very own premises. With immense gratitude, we acknowledge the unwavering support of our community, sponsors, and partners, who played an integral role in bringing this extraordinary event to life. It was a testament to the power of unity and shared passion.
Bringing this event together was unexpectedly more challenging for us. Initially preparing for our annual event, the 'Tactical Strength Challenge' owned by StrongFirst, we received disheartening news three months prior to the event: TSC was indefinitely put on hold. Nevertheless, we refused to let our members' unwavering dedication go to waste. Seizing the opportunity, we embarked on crafting our own event. We were thankful to Alphafit and members from the other gym members that showed their support and graciously embraced the challenge despite the short notice. 
With only 2 months to go, logistics posed a significant challenge. From event forms and payment to T-shirts, medals, participant bags and even the vouchers, each element had to be designed from scratch and printed. The team was thrilled to set the rules of the challenge to encompass the entirety of kettlebell sport. There were days that felt impossible with the never-ending list of things to complete. But with the helping hands that supported us in sponsorships, the expediting of certain tasks, and moral support, everything fell in place for the day of the event. 
The Strength Games is a testament of our members' spirit and physicality, with many of them competing for the first time. Three waves of competitors were tested in their Deadlifts, Pull-Ups/Flexed Arm Hang as well as Kettlebell Snatches. The atmosphere was electric as spectators and fellow competitors cheered each other on throughout the day.
We witnessed our members achieve their PRs and compete safely despite limitations. Many overcame illnesses and injuries that had just cropped up weeks before the event. Every member had achieved PR in one or more events. Most impressively, we had front row seats for the transformation of beginners to athletes. Both in physical prowess as well as mental fortitude, it was truly a sight to behold.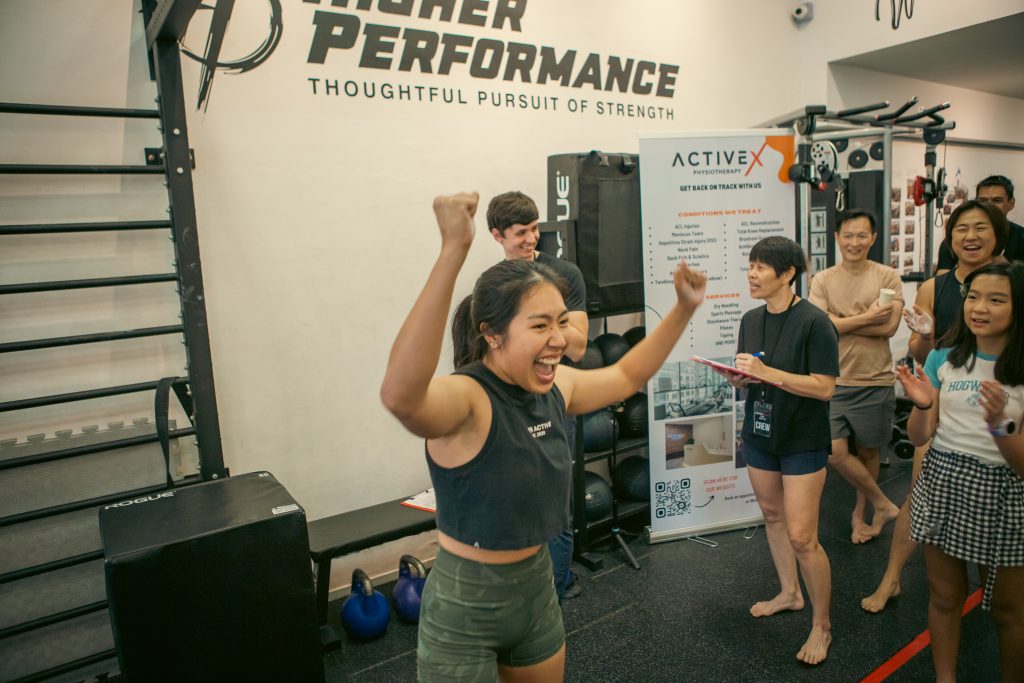 The event had an amazing turnout, with approximately 120 members on-site and others spectating on Instagram Live. The atmosphere was exhilarating, with everyone cheering each other on, whether or not they competed against each other. Our 27 volunteers were phenomenal, going above and beyond to support the event. They were, without a doubt, pivotal in the success of the day. 
We were fortunate to have the unwavering support of sponsors and partners including Coach Mike Lyons and Gladys from Recovery Systems, Helen and team from Activex Physio, 6 Letters, Upshoot & Mate Mate Energy for boosting our competitors on the day. Their support played a huge role in the success of the games. 
The Strength Games was proud to see the competitors from AlphaFit as well as Otter Kettlebell Club. It was truly a wonderful sight to see both hardstyle and Girevoy style of snatches competing side by side. This exemplifies our goal of connecting to the broader fitness community through collaborating and supporting each other in our various modes of training and competition.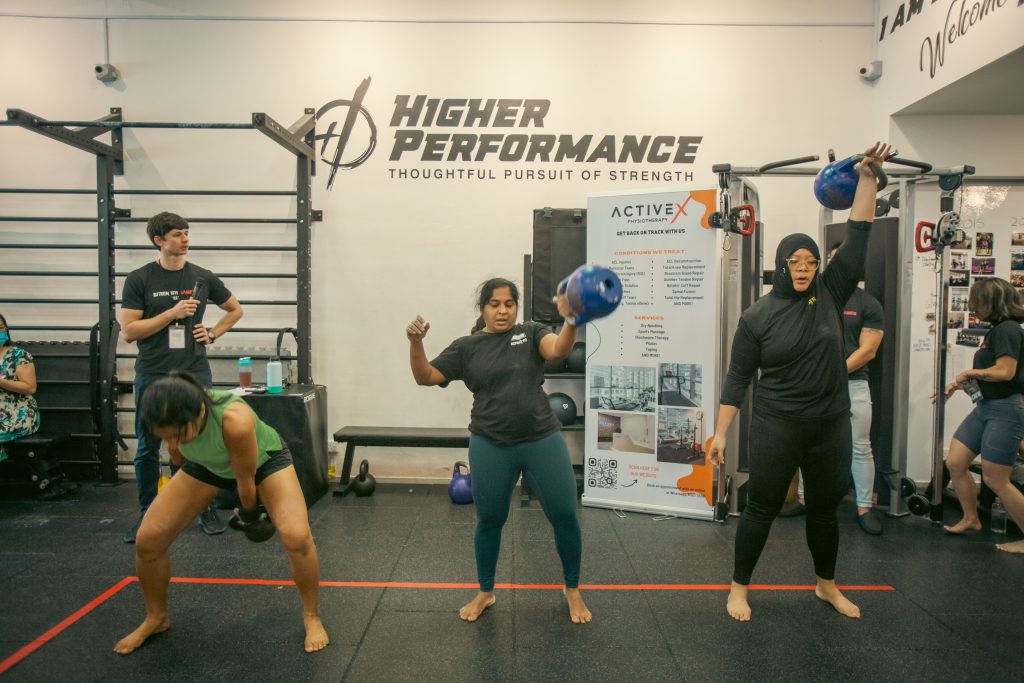 For us, a successful event ultimately goes beyond our members hitting PRs. It's about creating a welcoming and supportive space for like-minded competitors to test their limits. Moving forward, we aim to expand the event to accommodate even more competitors and spectators. Ultimately, true success is not just about programming and numbers achieved, but also in the satisfaction and community that we create. We believe that life is not about going at it alone, but going together. We look forward to seeing you all next year!