#HPStories is a series of interviews and articles that features members of the community that trains with us here at Higher Performance. As coaches and staff, we are continually inspired and motivated by the perseverance of our members as we tag along their fitness journeys through life. And we are so proud to share those stories with you!
HP: Hello Joseph, thank you so much for joining us, can you please introduce yourself! 
Joseph:
My name is Joseph. I'm 62 years of age. I'm currently looking for my next project. I have been in banking, marketing communications and event planning industries. I'm currently, as they say, retired, but I hate that word. So I'm basically looking for my next opportunity to be gainfully employed and to be engaged. Besides that, I also exercise three times a week with Higher Performance.
HP: Why do you train?
Joseph:
 I must go back to my army days when I was a student and I was only 45kg with the current height. I went to the States to study after completing National Service. As part of my education assessment, I was to fulfil a number of hours outside of my main area of study and sports was one of them. So I enrolled in a weight training class and I enjoyed it especially when I saw the positive changes to my body and overall well-being. That started my journey of weight training and it has become part of my routine ever since. I now train three times a week for overall health and wellbeing. 
HP: So training has really been a part of your life for a while now… do you feel there is a difference in what you used to do before in comparison to your training with us here at Higher Performance?
Joseph:
When I first started, I was very new to it. So although I had an instructor and they started with all the basic exercises, I didn't really understand much of what I was doing. I also felt that although there were instructors to guide you, I felt that some of them were not really well versed or knowledgeable in what they were telling me.  
Since training in HP, my strength and mobility have improved significantly. One of the things which is unique in HP is that they are stringent in ensuring their members perform the exercises correctly. In addition, I like how the programmes are individually tailored and reassessed periodically. HP is also very particular about their warm up exercises which we always have to do before our training.
HP: Are there any achievements you are proud of ?
Joseph:
Yes, my first completion of my Turkish Getup and my first completion of my met-con, which I have never done before. I recall how tough it was when Myren used to conduct it, but you felt a great sense of satisfaction and felt good when you completed it. Also, like I mentioned earlier, my improvements in my strength and my mobility!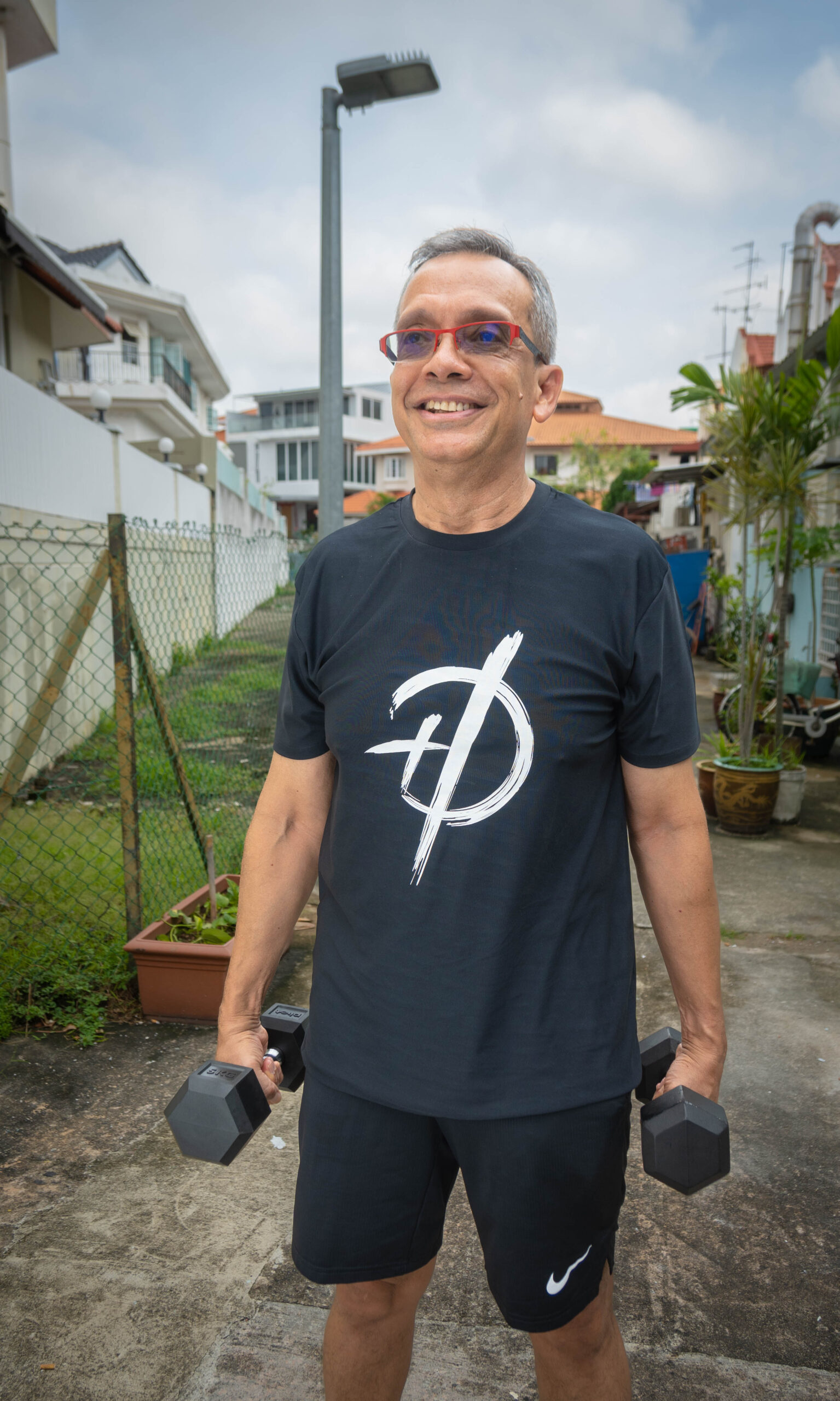 HP: Staying fit for seniors is a new movement that has been advocated more in recent times… What has your journey been like so far?
Joseph:
For me as I age, staying mobile and in the best of health are important. So this movement is a good one. So my journey is to continue to make exercise part of it and to also ensure within my abilities to have an overall healthy mind, body and soul.
HP: What are some challenges that you foresee the elderly or seniors to experience that you may not have experienced?
Joseph:
Based on my discussion with my friends, I think mobility issues will be one of them. Not being able to move around as freely as possible and for some, even just the motivation to start exercise. These are some of the challenges that they are currently facing and must be considered when they start an exercise program that is right for them. 
HP: Next question, what is your personal motivation to keep up with the consistency of your training?
Joseph:
My personal motivation is to remain healthy and independent. That is of prime importance. This means being consistent and disciplined in my exercise regime and to have good eating habits. I also found that when I was working, exercising regularly helps me to be more alert, productive and I don't tire up so easily. It actually energises me.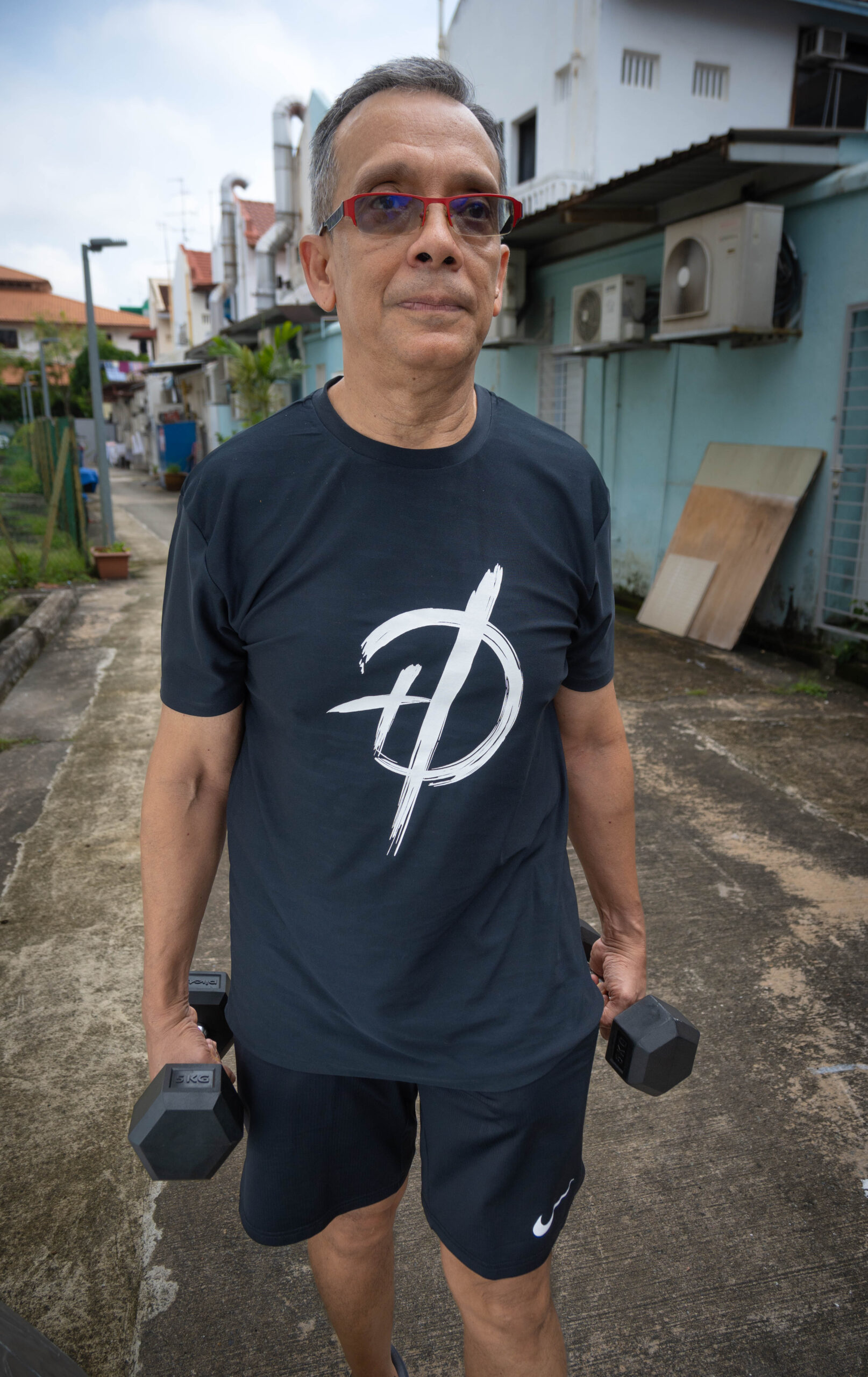 HP: Since you joined us 7 years ago, the one thing that has always struck us is the infectious youthful energy you always bring into training… Can you share with us what your secret is?
Joseph: 
Firstly, there's no secret! I think it's just a matter of my discipline and personality. I think in my earlier days, Myren mentioned the difference between discipline and motivation and I always remembered that because you can be motivated but you must also be disciplined to keep it going. So,you may be motivated to train once a week, but after three weeks, you are not disciplined enough to continue. That has always stuck with me. But, I'm actually an introvert by nature. It takes me a while to get to know people. 
HP: We really can't tell that you're an introvert with the way you open up and communicate with other members!
Joseph: 
I think part of the process is because of the environment that HP provides. First and foremost, it's not like a massive chain of gyms. It is a boutique gym and the members are friendly, helpful and encouraging. The instructors are also friendly, committed and easy to approach. Overall, it's like an extended family.I think it's a wonderful conducive environment to stay healthy.
HP: Do you have any last thoughts to share?
Joseph:
I have always said it to other members that HP is one of the best, if not the best I've been to…and proud to be part of the gym. The fact that I have been here from the first day that Myren started, is testimony to that. Myren and the team are passionate about what they are doing and they have established a very good brand.
HP: Thank you so much for sharing with us your journey Joseph! You have truly been an inspiration to us all.
---
---